In collaboration with Caroline Slick + Erica Lee
The Packboard designed for the rigor of Search and Rescue.
A two-piece frame and harness system which provides weight distribution and comfort.
The packboard provides a range of lashing points to attach a variety of equipment and allows easy access for the duration of missions.
Cardinal's design also features waist belt carabiner loops, top carry handles and walkie-talkie attachments.
__________________________
Continue to learn about the process and development behind this design.
+ Mountain W

ilderness

Rescue
EMT-trained student who volunteers for missions with Search and Rescue in Washington.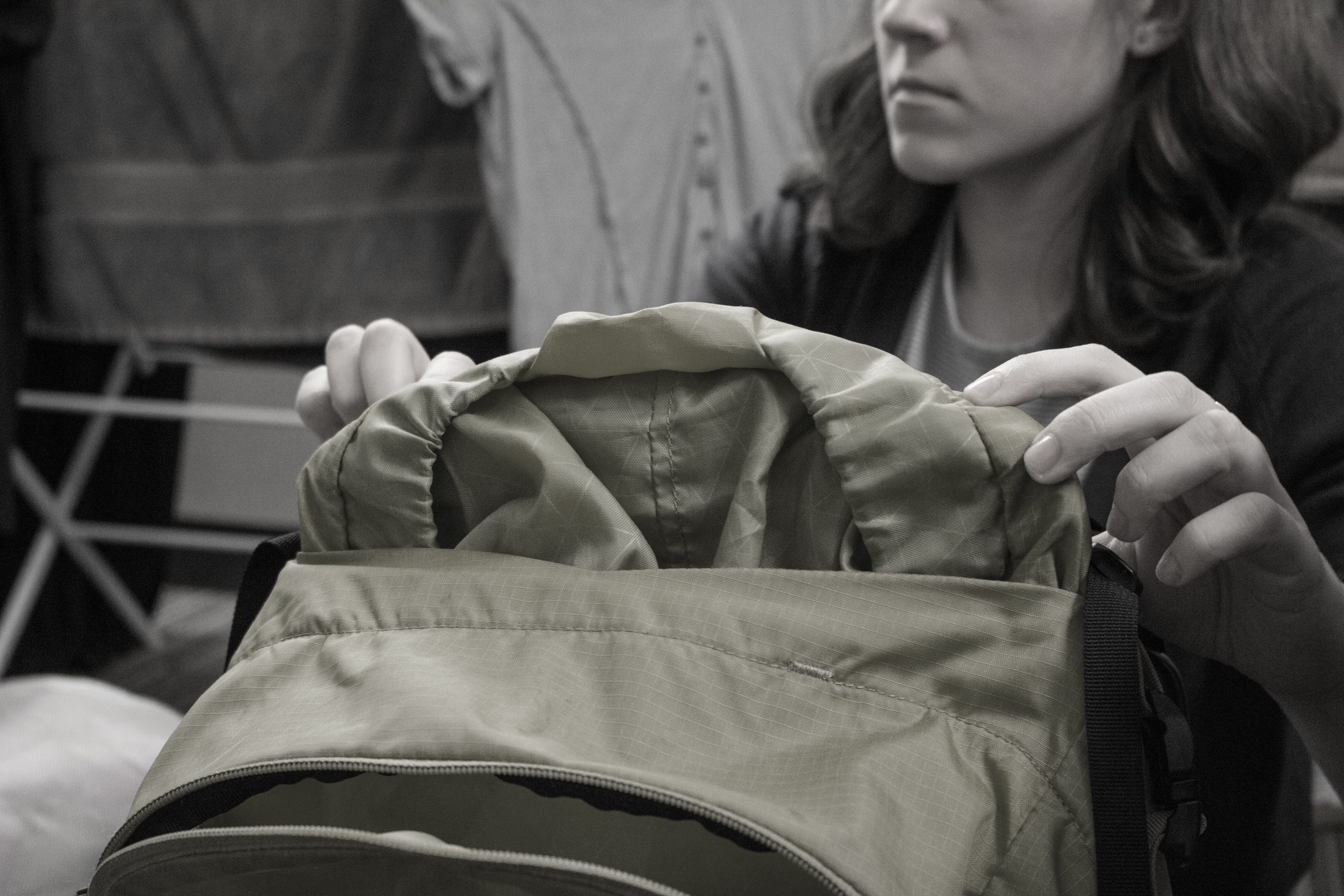 Inventory (a "48-hour pack")
+ Harness                           + Crampons
+ Radios                             + Foam mat
+ Stove                               + First Aid Kit
+ Water bladder                + Sleeping Pad
+ Microspikes                   + Splints
+ Helmet                            + Ice pick
+ Tarp                                 + Space Blanket
"Being able to open the bottom of the bag would be radical"
  "Having an area to lash the litter through the back is critical"
A litter is a type of stretcher typically used in Search and Rescue missions.
They are often carried on volunteers' backpacks in 4 parts: two halves, a bracket and a wheel. 
​​​​​​​
How might we design a pack that accommodates for the rigor and tools needed for Search and Rescue missions?
How can we incorporate

accessibility

,

modularity

and

litter half accommodation

?
Our early ideation and prototyping explored sliding, pivoting and folding frames.
Later load-bearing prototypes explored the ways in which the harness and frame would interact and connect while providing comfort for the user.
This phase of development lead us to decide on a pack board as the main frame system for the pack.
How should lashing points be distributed on the packboard for the best organization of equipment?